We are here for you.
Visitors from all over the world come to our park stores in search of information, insight and inspiration.
We Inform
At our park stores, you will find the very best information on the parks we serve in Hawai'i and American Samoa. Discover the treasures that can deepen your connection to the parks.
Inspire connection
HPPA and NPS staff work together to create fun ʻIke Hana Noʻeau cultural demonstrations held on the front lanai (patio) at our partner Hawaiʻi Volcanoes National Park.
Notable Projects
Supporting our parks, serving our visitors
Volunteers in the Parks
Volunteers In Parks (VIP) is an NPS program that matches volunteers from around the world with national parks to fill positions in all areas where there is a need. Our partner parks' VIP programs receive donations from HPPA in order help meet operating expenses, including volunteer stipends.
---
Visitor Center Exhibits
We have contributed to several visitor center projects over the years, including planning, renovations, and exhibits. Currently, Visit Kīlauea Visitor Center in Hawaiʻi Volcanoes National Park to enjoy a series of intricate paintings by artist John Dawson, depicting the biodiversity of the volcanic landscape from summit to sea. At Puʻukoholā Heiau National Historic Site, enjoy striking, dramatic metal panels that tell some of Hawai'i's oldest and most powerful stories.
---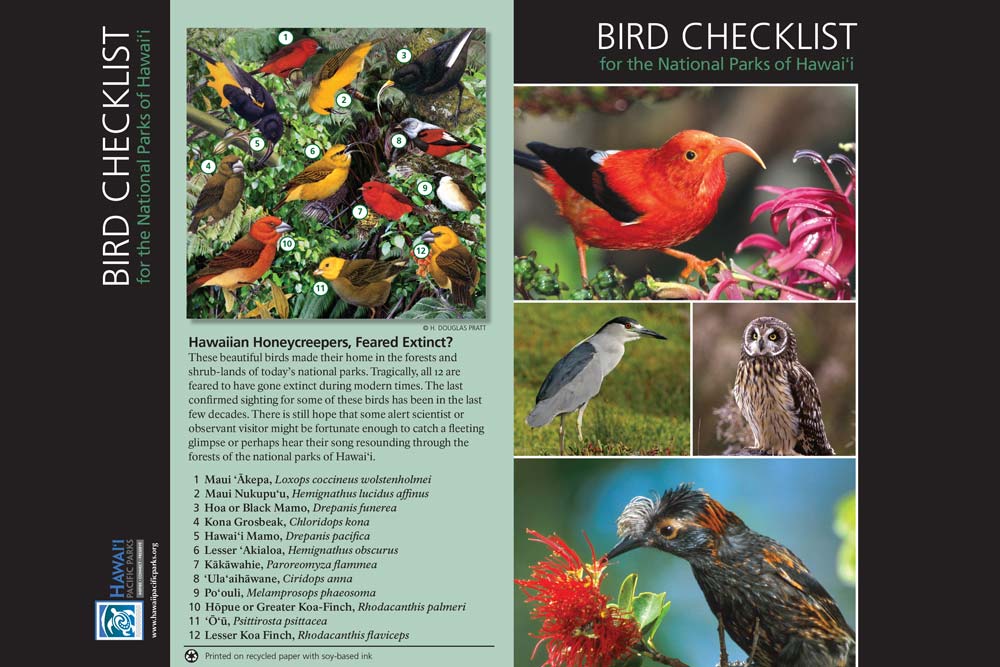 Free Publications
We support the printing of free publications for our partner parks, from birding checklists to informational handouts translated into multiple languages, to trail guides and maps.
---